IMPROVE YOUR PERFORMANCE ON THE COURSE

FOR GOLFERS OF ALL ABILITIES AND ALL FLEXIBILITY

NO YOGA EXPERIENCE REQUIRED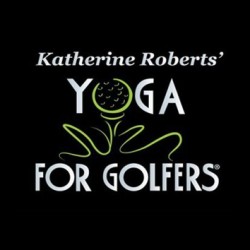 Yoga for Golfers
A dynamic, hands-on, golf performance workshop designed to increase distance, power, focus, confidence, and vitality.
Join Trish Daly Certified Level 2 Yoga For Golfers™ (YFG) Instructor, in this powerful workshop that applies yoga-based physical and mental conditioning to the biomechanics of the golf swing.
See and feel a difference in your game!
Increase your flexibility and strength for more consistency and power.
Improve your posture, the foundation of the golf swing.
Improve you breathing and focus to enhance your overall performance.
Learn a dynamic warm-up so you play your best right from the first tee.
Extend your body's ability to play so you can play better, longer, and with more confidence and increased enjoyment.
$95.00